On 15th July 2022, XPrienz Infinity Club held a Watch Appreciation and Investment Sessions at Watchclub Publika. All the XPrienz Infinity Club members that attended were able to get more insight towards the true value of time (piece) as they joined this intimate session fit for those who aspire to diversify their investment portfolio into luxury watches.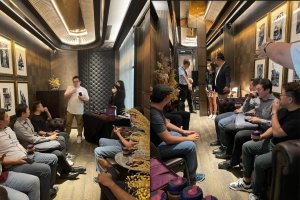 The Founder of Watch Investment – Dato Michael Tee gave a passionate talk about multiple luxury watch brands such as Patek Philips, Richard Mille and more! 
We are very thankful to have been present during such an insightful event and was thrilled letting everyone who attended get a taste of Vukoffi, premium oud coffee and enhancing the overall experience by being able to enjoy a cup of coffee that's infused with premium oud oil alongside with its aromatic indulging silky aftertaste.
We hope that everyone that attended the event enjoyed it throughout.